DonJoy!
DON JOY is a Czech distributor of ultra-quality, custom-made orthoses, bandages and other aids. We needed to proclaim the uniqueness of these aids to the world and also emphasise the fact that they deserve the "first choice" label.
Custom orthoses and website
We designed a custom website jointly with the client. Just as the orthoses made by DON JOY must fit precisely, a website was created that respected the brand manual global parent company. But we gave it a new modern design built on the major brand ambassadors.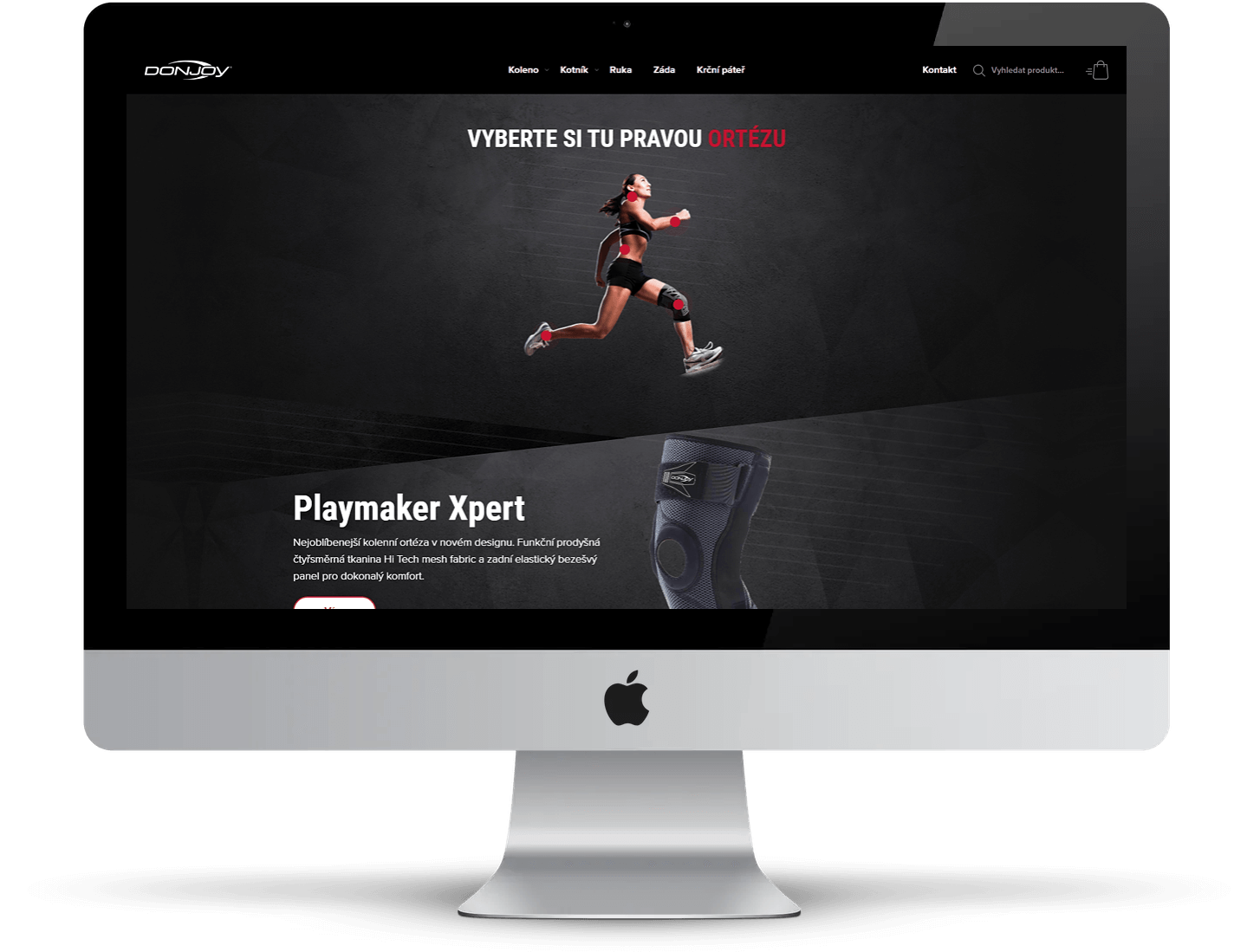 Accounting system included
The website is built and linked to a third-party system – specifically Money S5, where the complete administration of the accounts and warehouses is done. We also solve the basic website analytics for the client.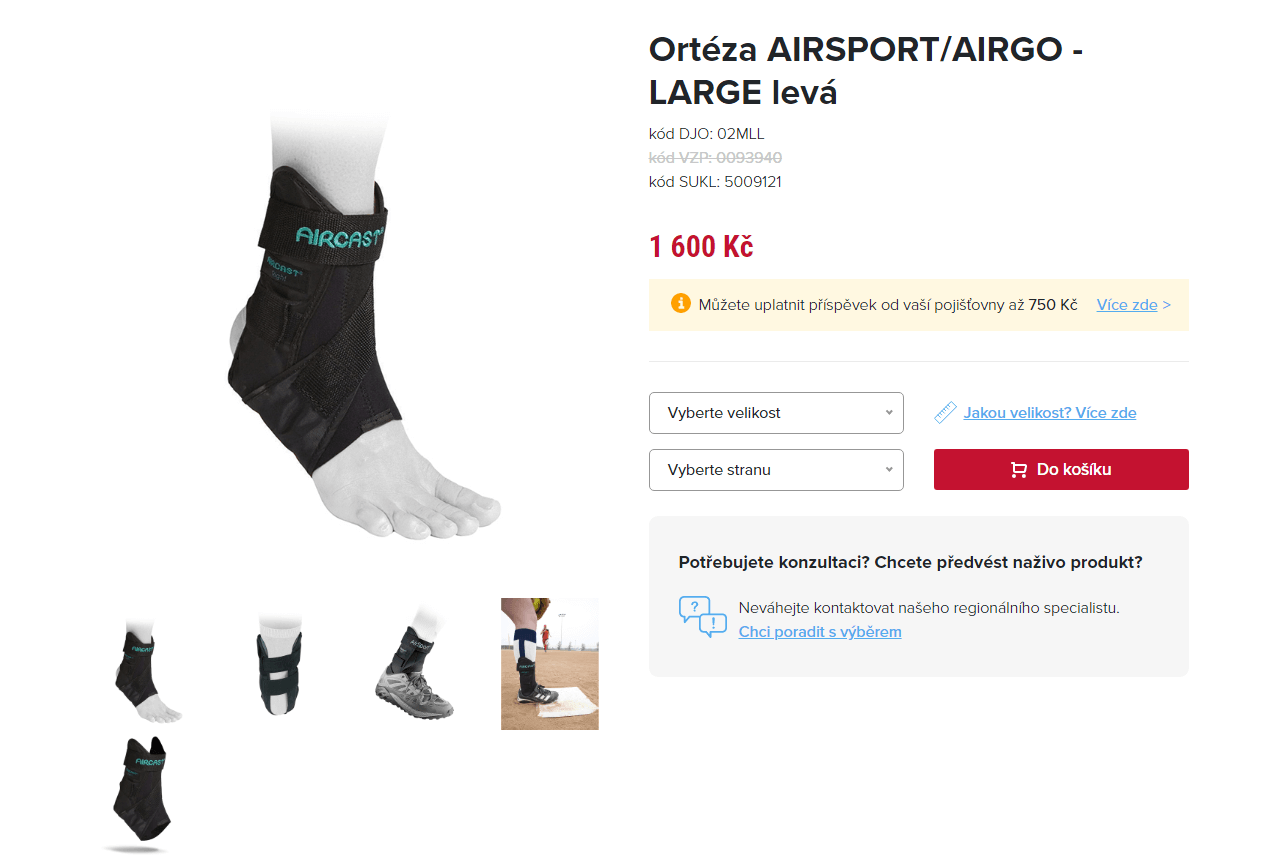 Marketing using a crystal ball (?)
How can a product which a person mostly needs incidentally be channelled to the right target group? A hard nut to crack! Fortunately, the DON JOY brand has something to boast of, and for this reason we had a lot of figurative "argument ammunition" to communicate. We occasionally yearned to wear the orthosis even on a healthy knee... they look like they are from Transformers! Our marketing director wears one. So for DON JOY, we put a hand, knee or shoulder into the fire.
But back to the work, which was done: Complete administration of the social networks, performance advertising and complete campaign management both in terms of strategy and creatives.
Concerning the administration of performance channels, we handled the following:

Shopping ads and social ads

Paid search

Content network

Remarketing