ALLIVICTUS, EFFFI, CIDETEX, …
Allivictus is a natural garlic tincture which helps to strengthen the immunity. The whole company is also focused on other health products which are selling all over the world. All brands have their own e-shop and they are connected to one economic platform.
six eshops, one system
The whole online solution of all 6 e-shops is connected to one accounting system. It was developed exclusively for the client to enable the administration of all selling platforms including the offline shops from one place.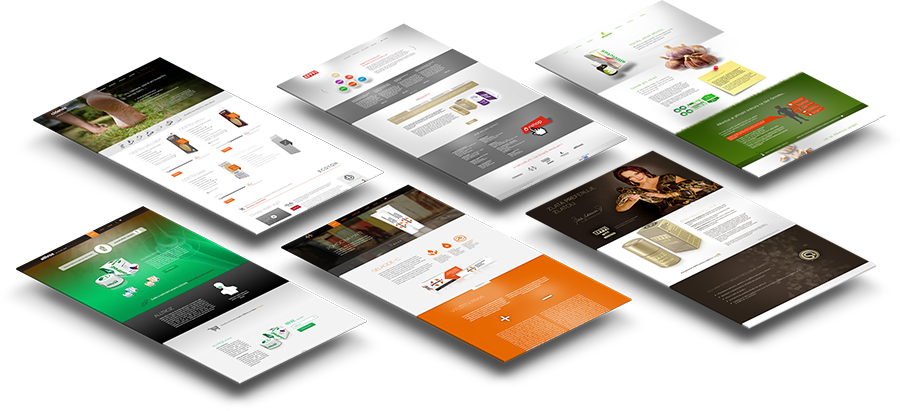 CRM
We created a complete module for customer relationship management which was implemented do the structure of all the e-shops.
Marketing
Complete administration of both digital and marketing activities including the social media.
Discount system
We designed unique solution which is able to manage very complex system of discounts on the e-shops.
across the continents…
20 language versions of all the eshops

orders from Prague to montreal

high sells figures on amazon

final conversion ratio steadily over 4 %
Allivictus.cz, one shop to rule them all
From all 6 e-shops the most important and most complex one is Allivictus.cz. Just like the rest of e-shops it is fully responsive with a unique UX. All customer's steps are optimized to minimum. It is focused on the simplicity of shopping by brand and on the speed of the whole order.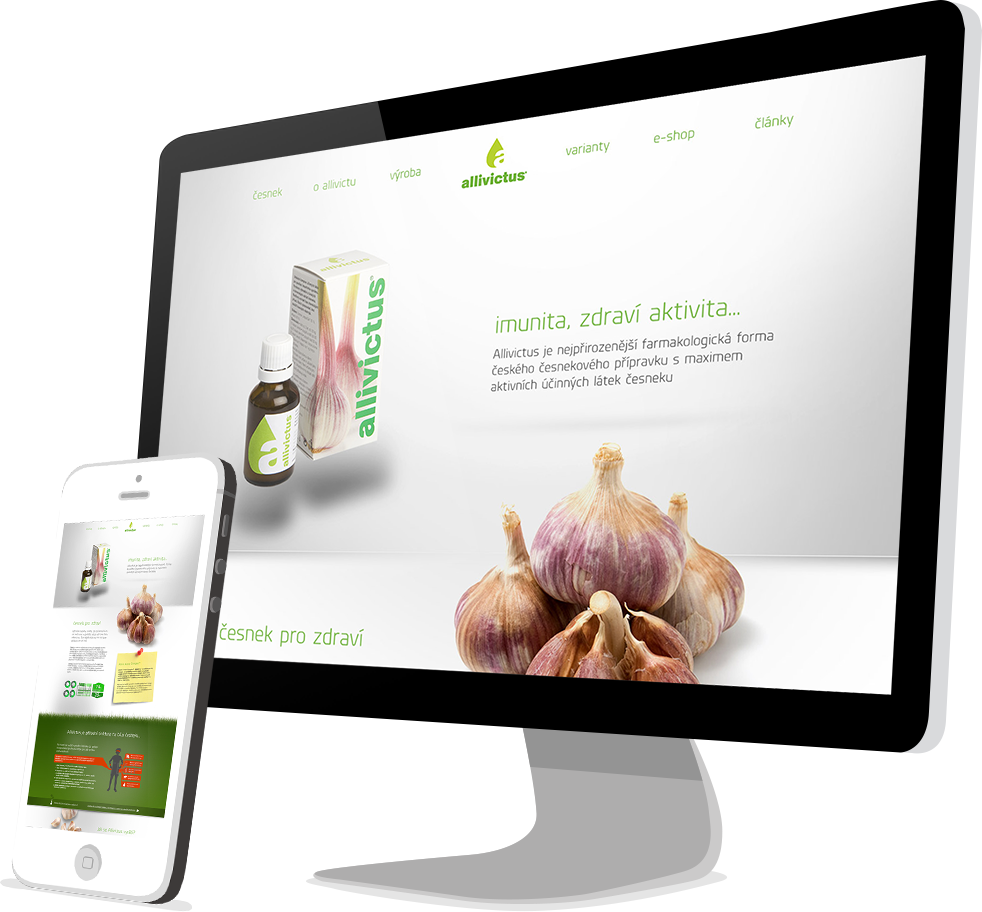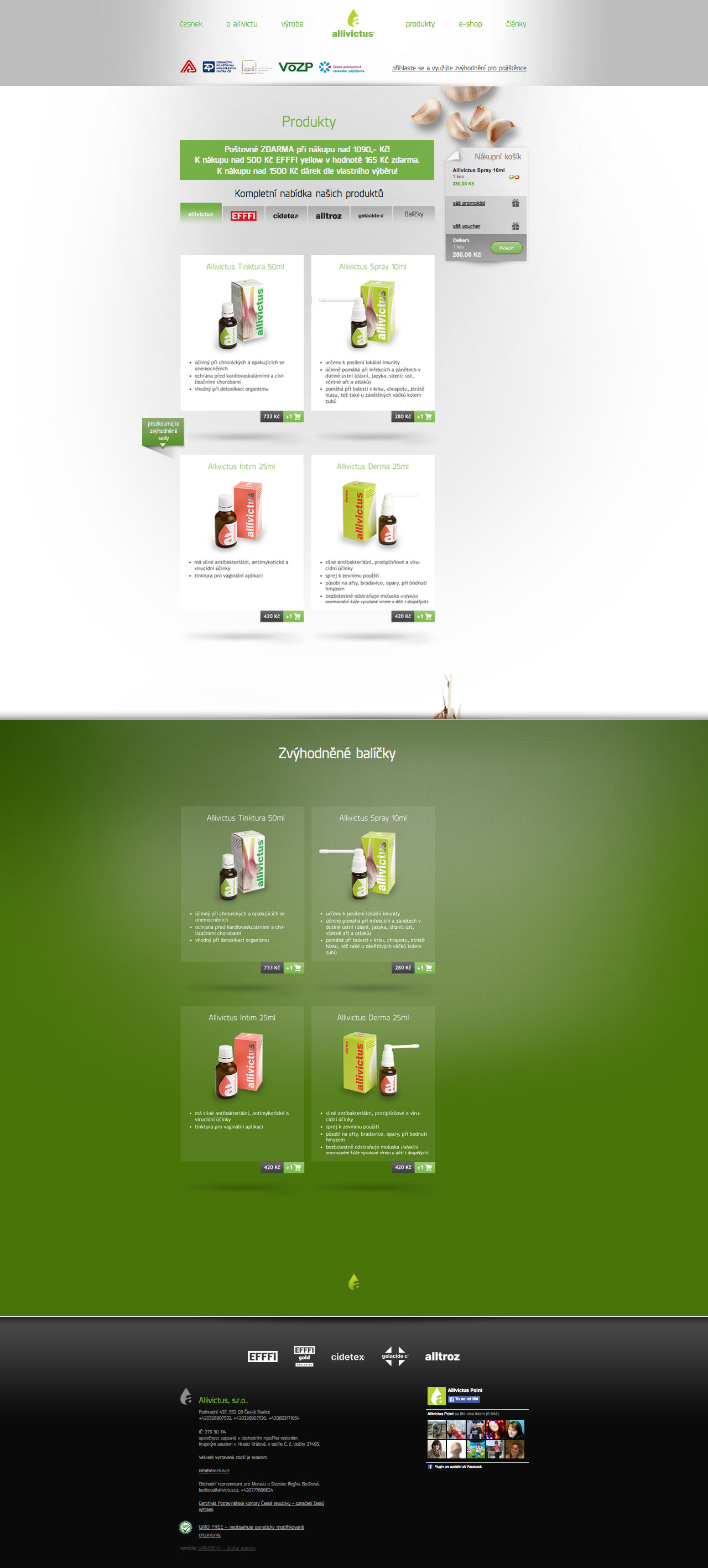 magnetic basket is still visible - easy to add, remove or order product
unique system of discounts, entering of promo codes right in the core of the e-shop
easy to add product to the basket with "+1" button
clients of selected insurance companies get discount when enter the insurance number
quick navigation to discounted packages located under the main products
easy to switch among all the sections of e-shop (Allivictus brands)
Long-term cooperation with the client
All solutions made exclusively for the client's needs
modern trends and technologies
Complex solution for needs of modern e-commerce project