kawasaki Intermoto ponyexpres
In the season of 2014 we designed and created complete and unique online solution. The website where the content is aggregated by articles and posts from social media are included. We also took care of the whole PR support of the team including press releases, administration of social media and other offline activities.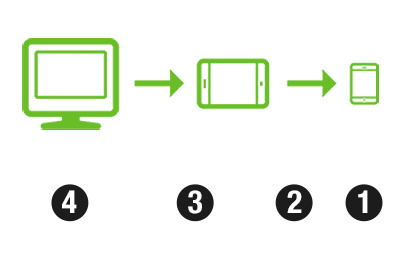 content available everywhere
So the fans would always have news about the team at their fingertips. We made a special concept of displaying news on the website. It is made of "bricks" and each brick gets its position according to the importance. There is everything – articles, video, posts from social media such as Twitter or Facebook.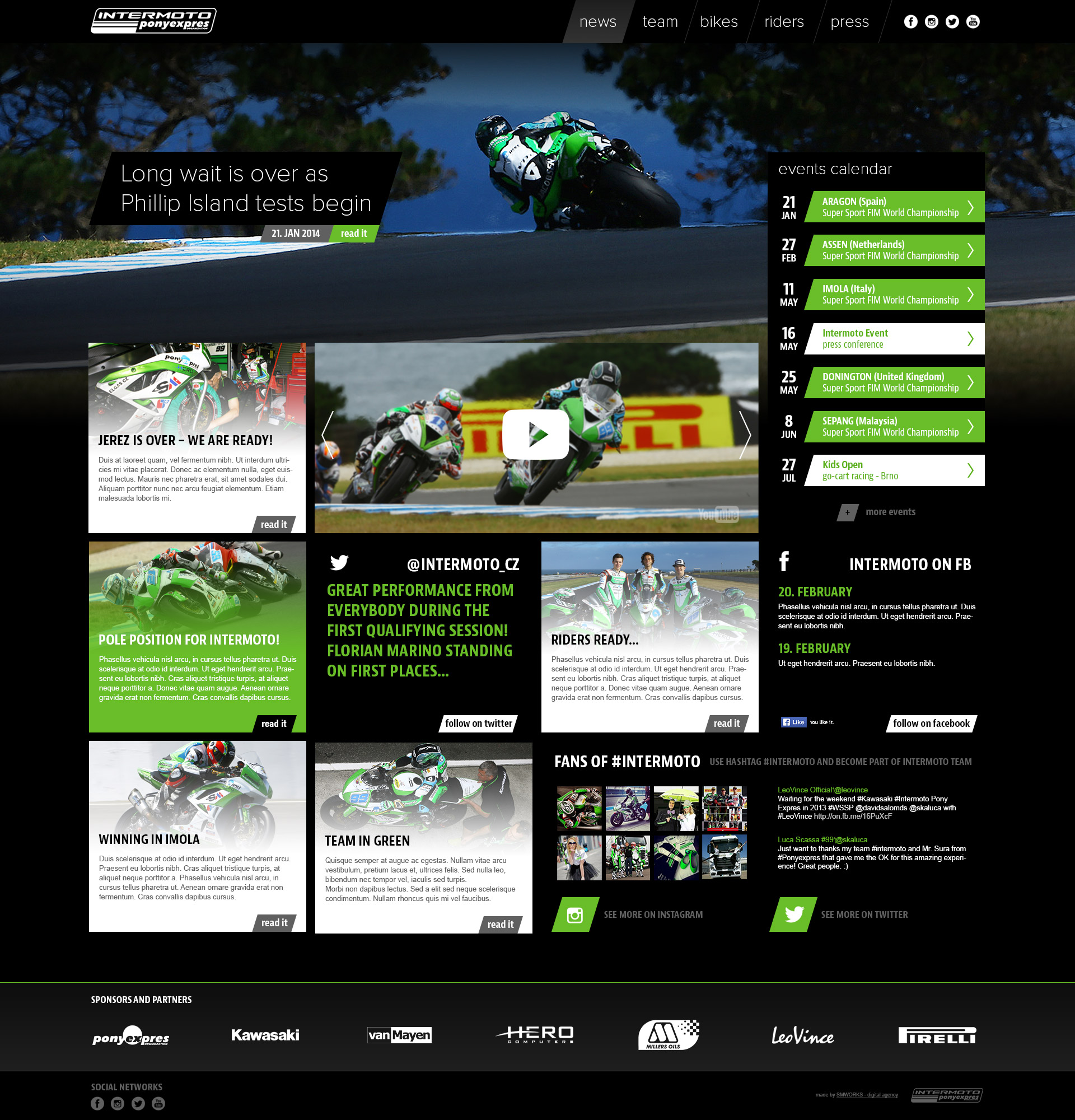 latest article creates the look of the page
integrated Youtube feed
latest Tweets
the fans are creating the content by using #intermoto
new Facebook photos
the smell of gasoline
The sound of rumbling engines spiced by tons of music. Exactly in this way the video content which served as propagation material for the season 2014 was created.
Unique webSITE with LIVE content

SOcial MEDIA CONTENT, VIDEOS AND PHOTOS, EVERYTHING IN ONE PLACE

video PRODUCTION
Marketing support in SEASON 2014