Martin Prokop to the whole world
Martin Prokop is one of the most popular Czech racing drivers. He is several times holder of the Golden Steering Wheel (Zlatý volant) for the best Czech driver. He is the sole participant in the most prestigious rally competition in the world.
We established cooperation in order to help Martin and the entire team to better sell the personal brand, and ensure better, more up-to-date and especially more strategic communication for the entire team.
What help did we provide to him?
Administration of the social networks
Regardless of whether the race was in Argentina or Monte Carlo, remote or at the venue of the race, we took care of Martin Prokop's real-time communication with the fans world-wide. Including creation of custom content, communication with the fans or cooperation with the community.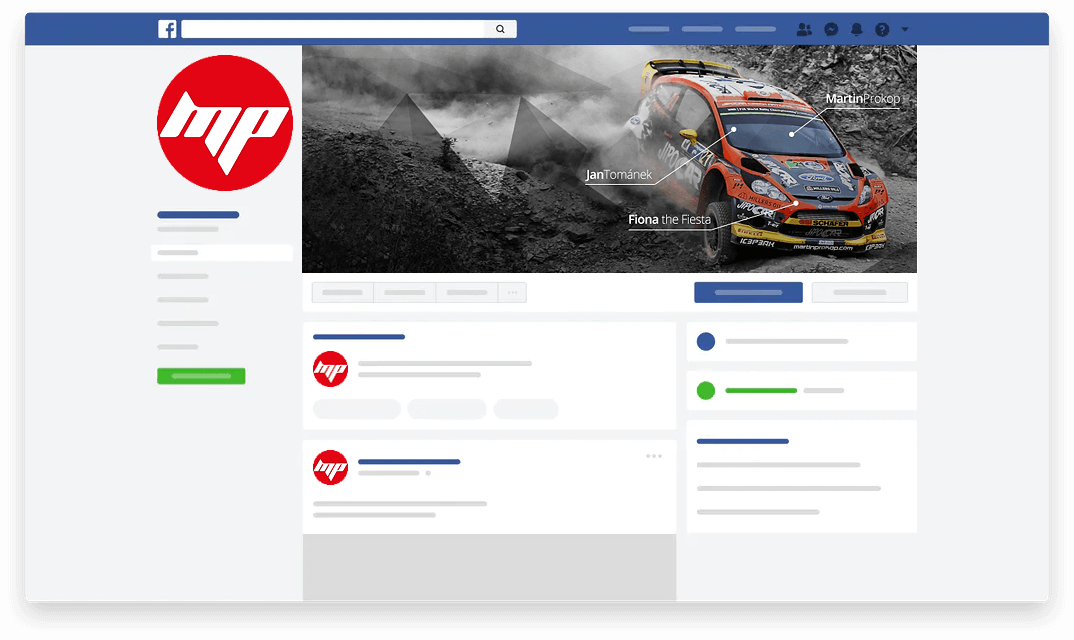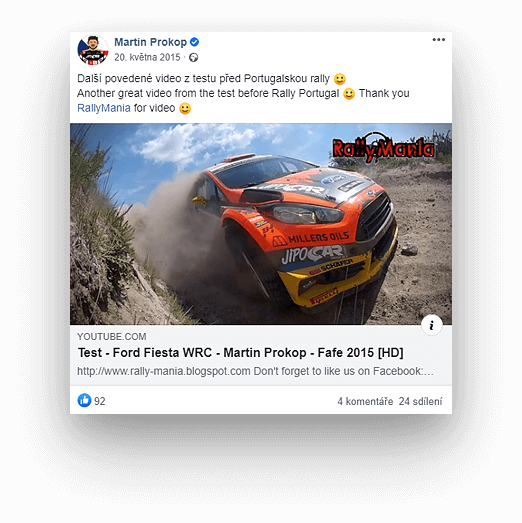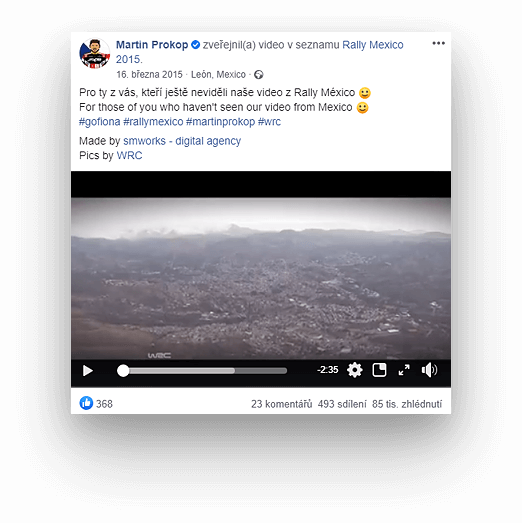 Up to television
We represented our client in negotiations with the media so that the content would spread among the Czech viewers who are key for the client. Judge our success for yourself.
Internal communication
The elaboration of an internal communication strategy and its implementation in the team processes with overlap into the external communication activities.

Creation of the first custom content
From the vehicle for the new season to processing of complete race videos.